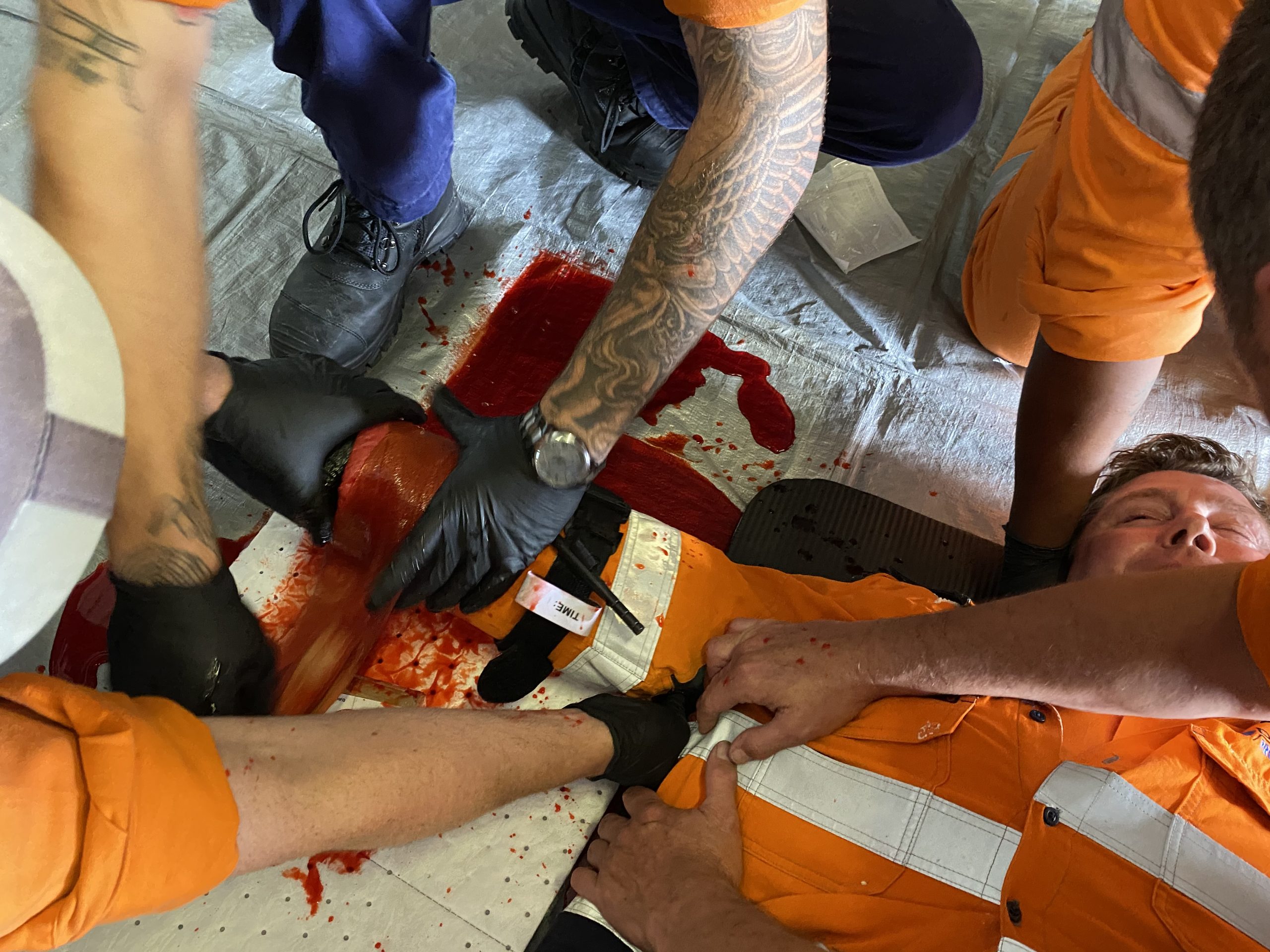 How First Aid Courses can Save Lives in a Workplace
Read Time:
3 Minute, 5 Second
Most people don't undergo first aid training and have little knowledge of how to deal with a medical emergency. That's because they don't think accidents or illnesses will affect them and so they don't need to, because they don't know how to obtain the necessary training or simply because they can't be bothered. In a workplace, however, it's essential that several people have first aid training and there are many reasons for this.
1. Saving Lives
It's pretty obvious that someone who's seriously injured needs prompt attention and often can't wait until the emergency services arrive. In fact, one survey conducted by the Red Cross showed that 59% of deaths from injuries would have been prevented by prompt and effective first aid treatment.
Applying pressure to a deep wound can prevent a patient from bleeding to death while being able to administer CPR can restart a heart before it's too late. Being able to act quickly and competently is an acknowledged life saver.
2. Reducing Severity
People who have serious injuries can often deteriorate very quickly unless something is done to stop this. Prompt and effective action will prevent a situation from getting worse and stabilise the patient before medical help arrives. When the professionals do take over, being able to pass on important information will enable them to understand the situation quickly and save vital time so they can act immediately.
Patients who receive prompt treatment will tend to recover much more quickly and so will suffer only temporary effects rather than a long-term or even permanent disability. They are also less likely to need to stay in hospital and, even if they do, the stay is likely to be much shorter than it would otherwise have been.
People who suffer workplace injuries are often in severe pain and so being able to relieve that pain will make them feel more comfortable, reduce their anxiety and prevent unnecessary trauma. Treatment can be as simple as applying a support bandage or ice pack but it's important to know when and how to do it correctly.
3. Building Confidence
Anyone who has the knowledge to provide first aid support in differing situations will be able to remain calm whatever the emergency. This in turn will reassure the patient, reduce their anxiety levels and prevent panic.
First aid training equips you to deal with conditions that you can't predict or expect. As well as helping the patient, this will also give you confidence that you can carry through to other aspects of your life.
First aid training in Brisbane is often a useful team-building exercise that will result in a more confident and proficient workforce. This should be viewed as a valuable investment because it will in turn lead to improved effectiveness overall and a higher level of productivity.
4. Accident Prevention
First aid training helps you remain safe so you are able to administer treatment. It teaches you to be aware of situations that are potentially hazardous so you can not only avoid them but also ensure others aren't harmed. As a result, workplaces will tend to be safer because dangers are minimised and people are more alert.
Improved lifestyle habits and healthier living may also result, leading to a workforce that suffers less from illnesses and other problems that can become serious.
Employers have a moral duty and a legal responsibility to keep their workers safe. By providing effective and relevant first aid training in Brisbane and anywhere in Australia, for a good proportion of your employees, you can ensure you fulfil your obligations by giving life-saving skills to individuals.