Apply As a Trainer & Assessor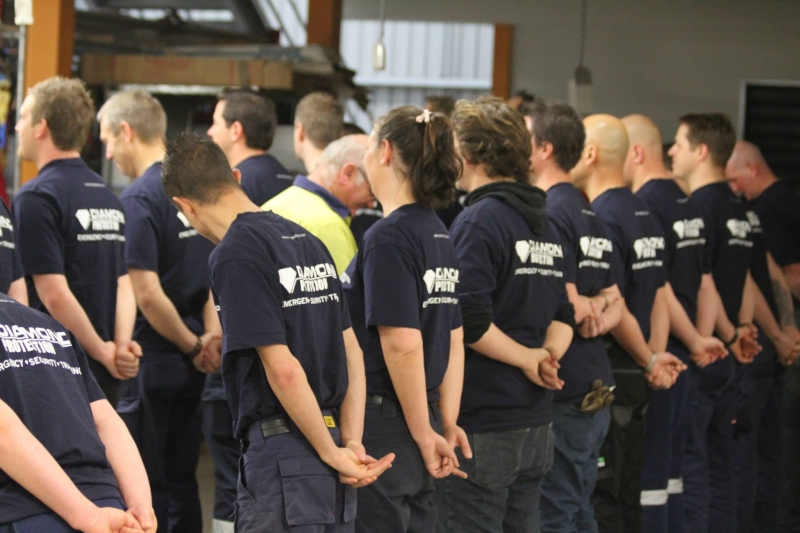 About the role
Due to our expansion program including a fully operational National Tactical Training Centre on 10 acres in Chinchilla Queensland, opportunities are now available to join our training team.
Who are we
Diamond Protection Training is a Registered Training Organisation (RTO No: 32273). Diamond Protection Training is a 100% Australian owned and operated private company.
Our strategy is to deliver professional and high quality nationally recognised training in safety, first aid, fire/rescue and emergency response at either:
Our newly built National Tactical Training Centre based in Chinchilla Queensland Australia and
Client sites throughout Queensland
We are excited to announce that our National Tactical Training Centre in Queensland is fully completed and provides a 'one-stop-solution' with 'Live-In' accommodation to industry, clients and general public in the fields of safety, first aid and emergency services. We offer Live-In Live Fire Training, short and extended courses including PUA30619 Certificate III in Public Safety (Firefighting and Emergency Operations). Our Centre is currently used by major clients throughout Australia to send their internal staff to complete all their fire, rescue and emergency response training requirements.
Join Our Training Team
Due to our strategic expansion program, Diamond is now recruiting motivated, disciplined, qualified and experienced trainer and assessors (must hold Certificate IV in Training and Assessment TAE40116]) to join our training team based in Chinchilla Queensland.
Key experience in all/some of the following disciplines include:
Basic & Advanced First Aid
Breathing Apparatus
Suppress/Respond to Urban Fire
Respond to Wildfire
Road Crash Rescue
Roster
Due to a number of pre-booked courses in the following 12 months, we have a number of projects available including 3 to 7 day, 14 to 21 day programs. Accommodation provided.
The Perfect Team Player
The ideal candidate will have current firefighting and emergency response experience, Certificate IV Training and Assessment, PUA30619 Certificate III Public Safety (firefighting/emergency operations) and higher qualifications are desirable. You must have demonstrated experience in training and assessment of firefighting/rescue courses and units.
To Be Considered You Will Need:
At least (5) five-year's experience delivering firefighting/rescue courses through a RTO
An understanding of RTO Compliance
High level training delivery and experience in firefighting/emergency response
The ability to work both autonomously and as part of a team
Reliability, honesty, integrity, discipline and a 'can-do' attitude
This is an ideal role for highly motivated and success driven professionals with recent RTO experience.
Personal Attributes
Trustworthy and honest
Self-starter
Winning attitude and proven track record
Inspirational in front of students
Willing to work flexible hours
Results driven
Willing to travel throughout Queensland region
Exceptional relationship / networking ability.
Benefits
Excellent salary/day rate plus performance bonuses
Travel allowance
Full support from Directors and RTO management team
Career development and expansion of role
If you believe you have what it takes to join a professional training team please apply with a cover letter and resume.
Note: Certified (by JP) copies of all your qualifications/certificates/licences will be required during the hiring process.
Only shortlisted applicants will be contacted for an interview.
Apply right now – strictly limited positions available.