TRAIN WITH THE BEST AND STAY SAFE WITH DIAMOND PROTECTION TRAINING
Diamond Protection Training offers the best fire training facility in Australia, with approved live fire training areas. Our experienced instructors are certified to the highest safety standards and will provide you with the best training available. Our courses cover a wide range of topics and are tailored to suit your needs. We provide a safe and supportive learning environment, and are dedicated to helping you excel in your firefighting career.
UPCOMING FIREFIGHTING COURSE DATES 2022
| | | | | |
| --- | --- | --- | --- | --- |
| Name | Course Start Date | Course End Date | Cost | |
| Firefighting Training | 20/10/2023 | 25/10/2023 | $2,130.00 | |
| Firefighting Training | 19/12/2023 | 23/12/2023 | $2,130.00 | |
FIREFIGHTING TRAINING COURSE DETAILS
Diamond Protection Training RTO No. 32273 provides nationally accredited certificates in firefighting, safety, first aid and rescue. Training can be conducted on your site or at one of our training facilities.
COURSE NAME:
Firefighter Training
NATIONAL UNITS OF COMPETENCY:
PUAEQU001 – Prepare, maintain and test response equipment
PUAFIR203 – Respond to urban fire
PUAFIR302 – Suppress urban fire
PUAFIR309 – Operate pumps
PUAVEH001 – Drive vehicles under operational conditions
PUAWHS002 – Maintain safety at an incident scene
FIREFIGHTING COURSE OVERVIEW:
This training introduces personnel to the basic principles of Structure Firefighting, Compartment Based Emergencies, Chemical Fires, Offensive/ Defensive Firefighting techniques. Participants will develop skills to select the correct firefighting equipment based on the type of fire encountered. Training covers how to act as part of a fire team in accordance with firefighting procedures. This includes obtaining water, pumping water and attacking a fire. This course will provide further information for the sizeup of fires, usage of offensive and defensive attacks.
SUBJECTS:
• Conduct pre-donning tests on breathing apparatus
• Correctly don and operate breathing apparatus
• Communicate while using breathing apparatus
• Determine the available working time from a breathing apparatus set
• Correctly close down, remove and clean breathing apparatus
• Report faults and/or damage to breathing apparatus.
• Working in areas of reduced visibility
• Basic Fire Science
• Responding to Fires & Emergencies
• LPG Emergencies / Chemical Fires
• Structural Firefighting Safety
• Firefighting Tactics & Techniques
• Search and rescue operations
• Principles of SIZE-UP and RECEO
• Gas Cooling / Branch Techniques
• Door Entry Techniques
• Safety Officer & Team Leader Roles
• Fire Triangle / Fire Gases / Pyrolysis, Signs of flashover/backdraft/fire gas observations
TRAINEE MUST PROVIDE:
Transport
Lunch
Appropriate clothing, closed in footwear
PRE-REQUISITES:
Be at least 15 years of age
PUAFIR207 Operate breathing apparatus open circuit and PUAFIR210 Prevent injury and HLTAID011 – Provide First Aid are required as a pre-entry onto this training. Learners must have obtained these units prior to enrolment to this training.
DURATION:
5 Days
(0730hrs – 1700hrs) – (extra time may be added for reassessment of students if required)
1 Night fire training event
ASSESSMENT:
Theory (30%) and practical (70%)
FIREFIGHTING COURSE ENQUIRIES:
For more information about firefighting certificate training please contact us:
Diamond Protection E: bookings@diamondprotection.com
P: 07 4665 5785
WITHDRAWAL AND REFUND POLICY
A non-refundable fee will be charged when attendance at a program is transferred and / or cancelled less than three working days before the program commences. No refund will be provided for non-attendance at a program without notice. Publicly available programs may be cancelled by Diamond when minimum participant numbers are not reached. Diamond will notify participants by telephone or email no later than three working days before the program is due to commence – a full refund will be given
RTO
Diamond Protection Training. RTO Provider No: 32273
Course Locations
Brisbane | Chinchilla | On Client Site for Groups
Gain Your Certificate in Fire Fighting With Us
Over the past decade, the country has seen some enormous and difficult wildfires, and those who have worked to quench them are understandably lauded for their ability to stay calm under immense pressure. But firefighting is about more than just picking up a hose. It requires a certain level of personal responsibility and an intense understanding of how different types of fire ignite, spread and are extinguished.
Education about the causes and control of fire is critical, and it is with this in mind that we offer our certificate in fire fighting. It is a five-day course that covers a broad range of practices and data about the prevention and suppression of fire, as well as important information on structural damage and personal safety during fire fighting. Read More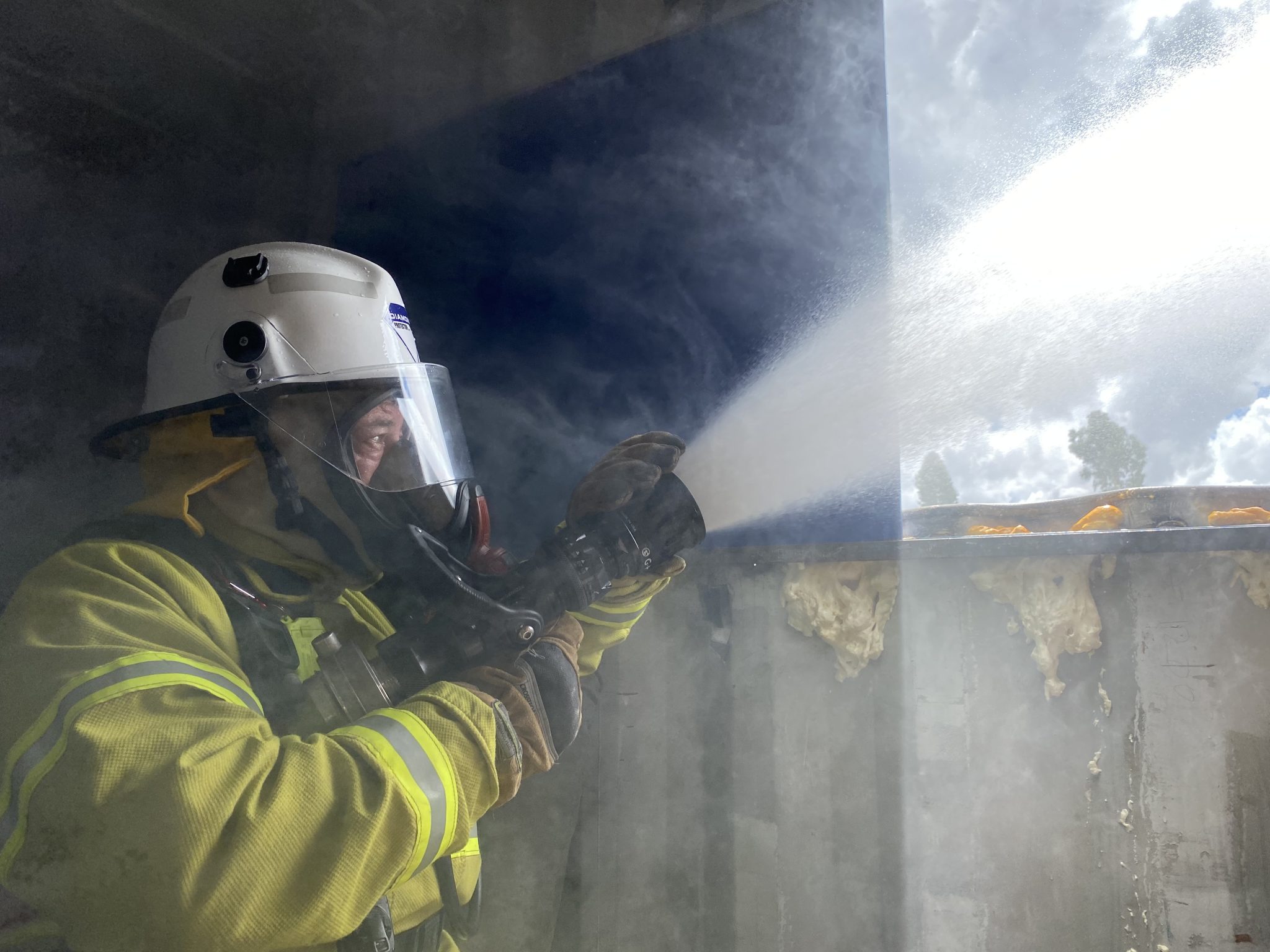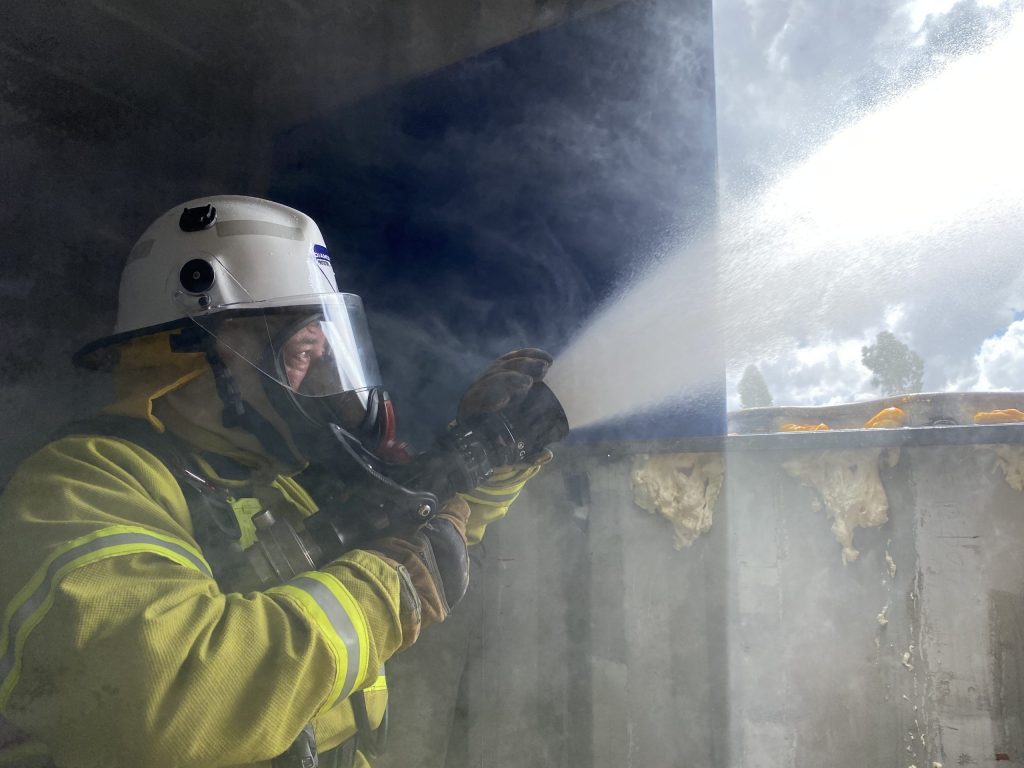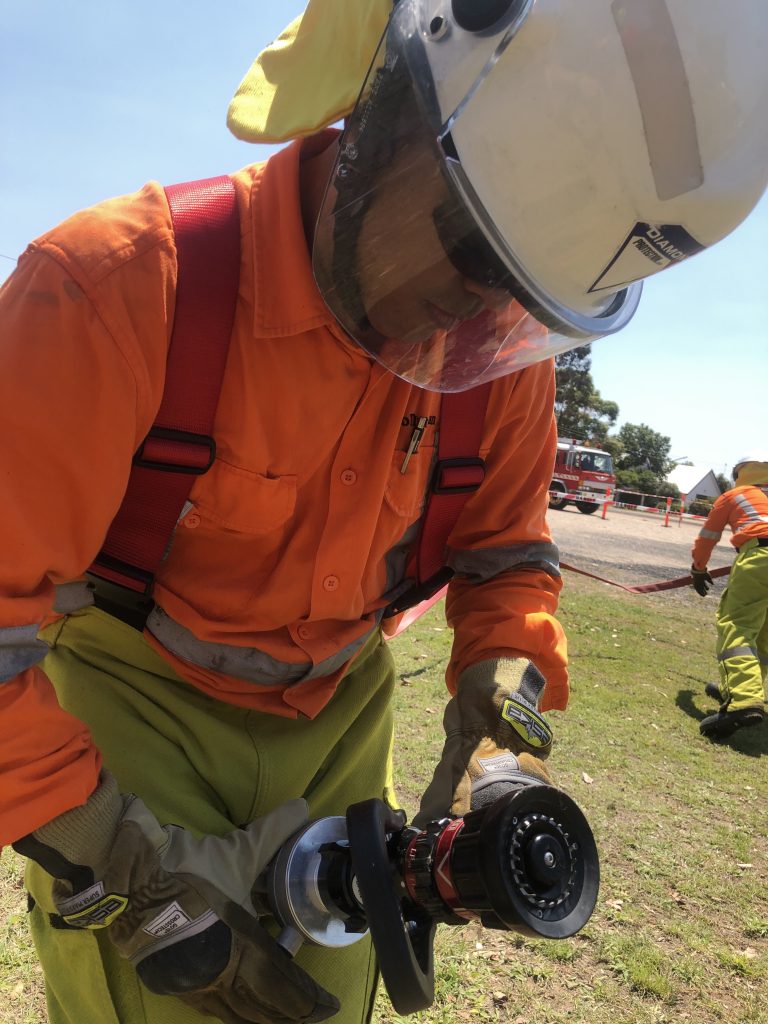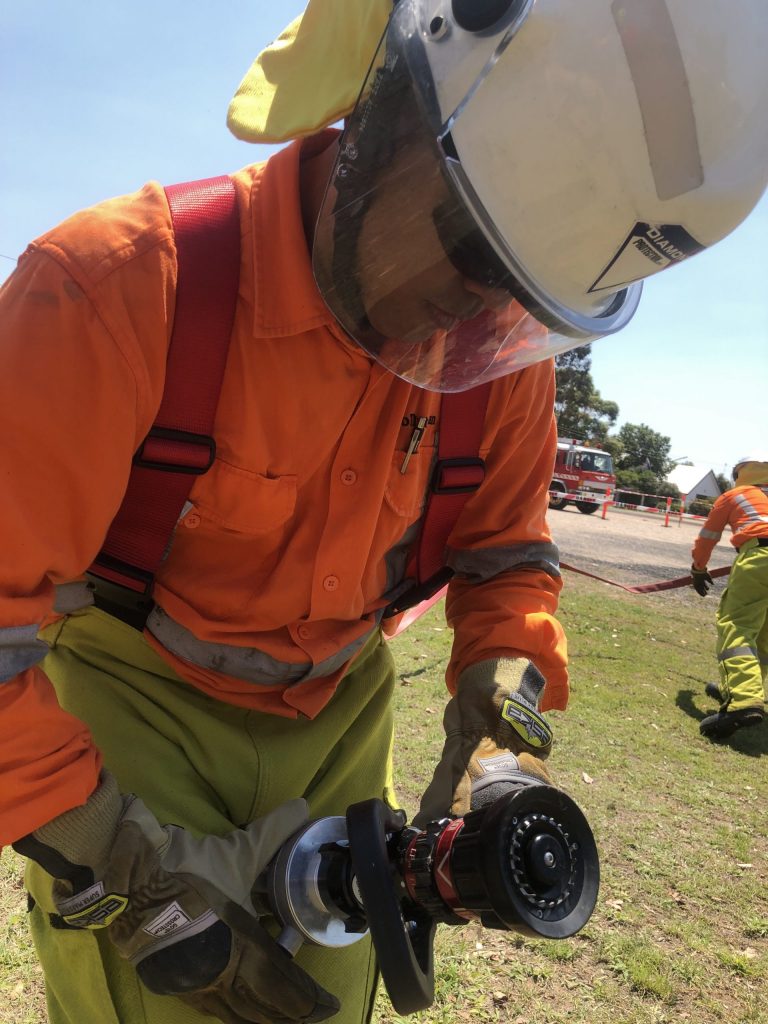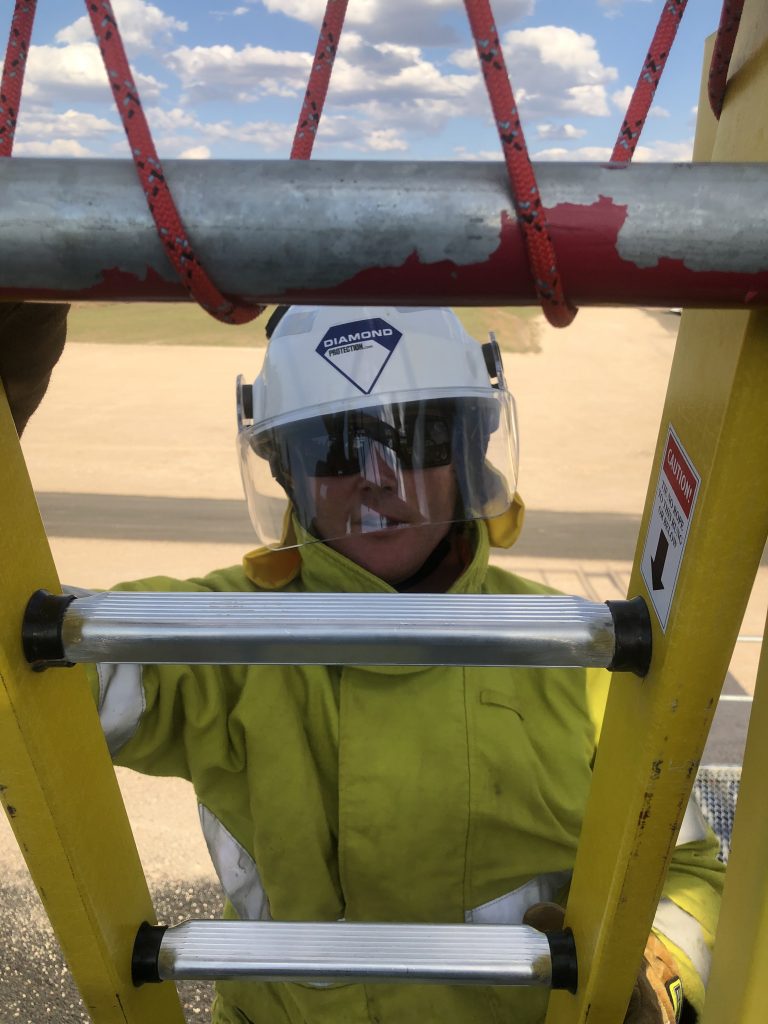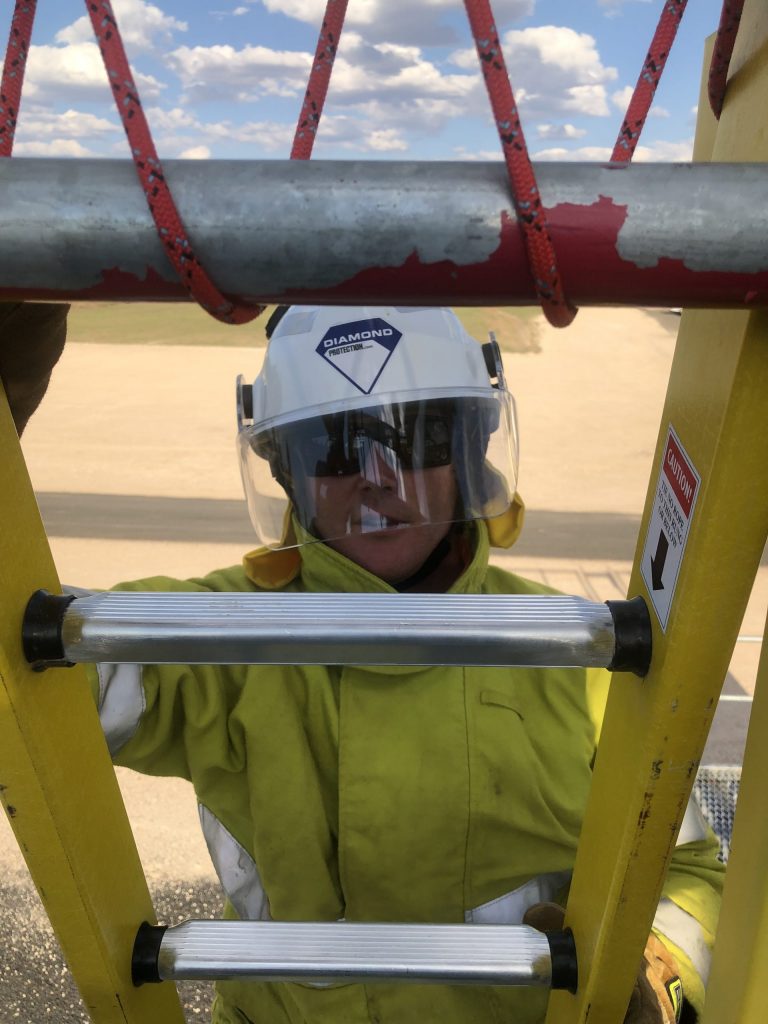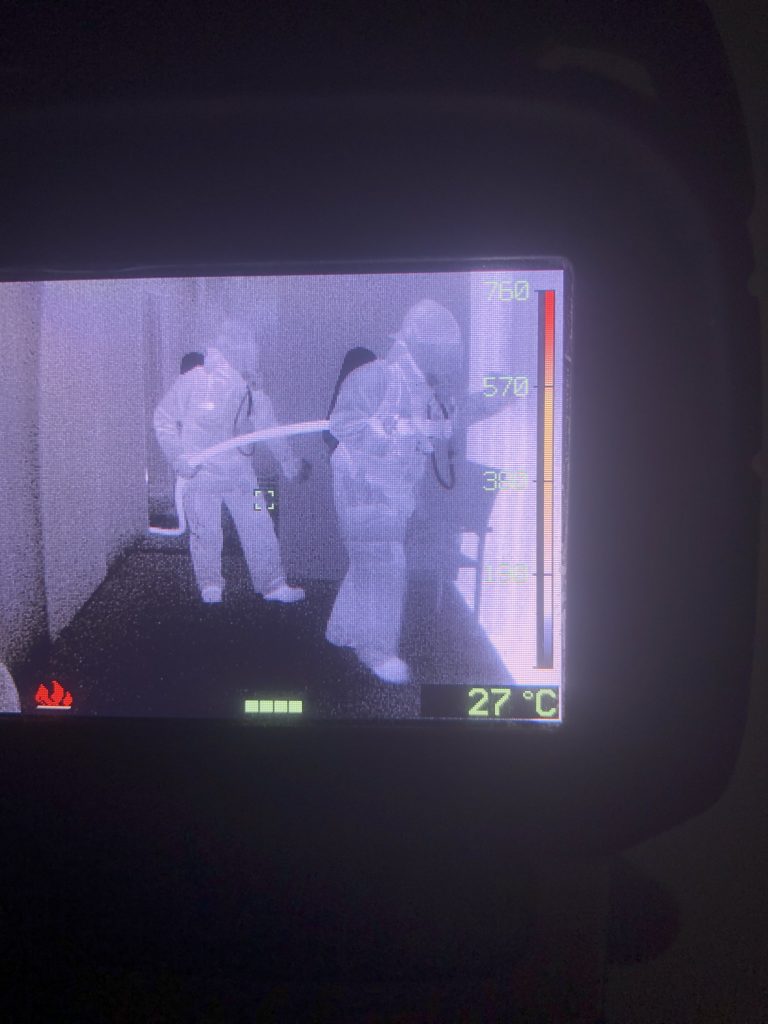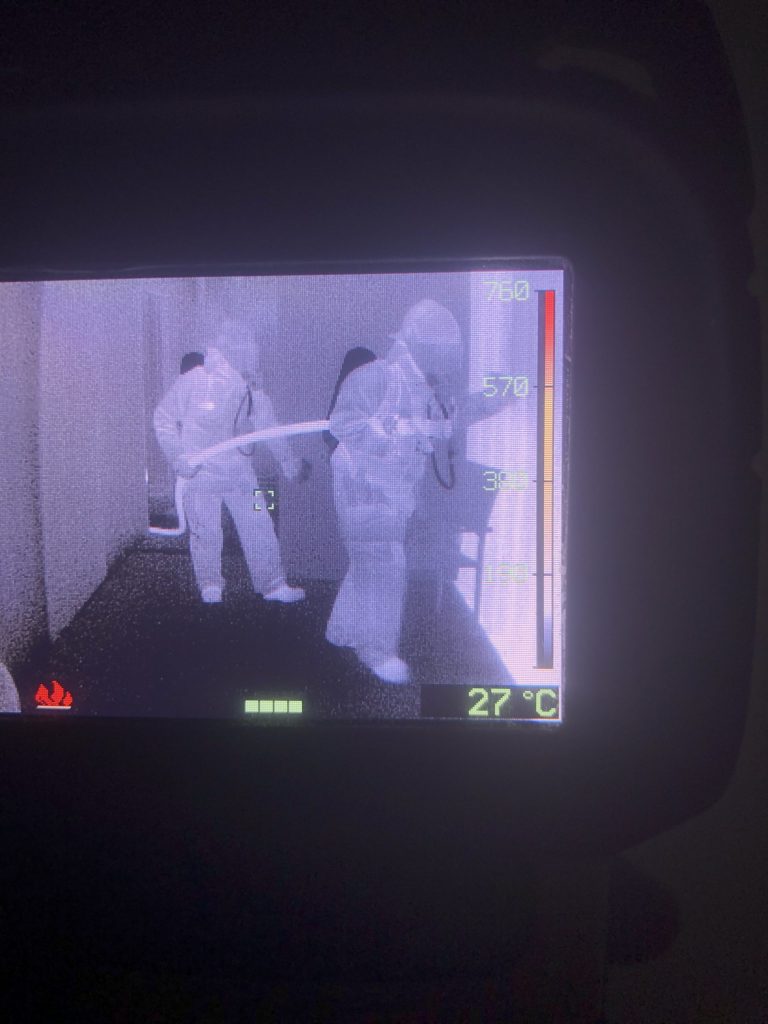 Step Up Your Firefighting Skills With Diamond Protection Training
Two things you'll really appreciate throughout this training for your fire fighting certificate is that it is all about teamwork and knowledge. At Diamond Protection Training, we provide advanced firefighter training covering a wide range of topics. Our curriculum is designed to give you the knowledge and confidence you need to protect yourself, your colleagues and the community. Our instructors are highly qualified and experienced, and will deliver the most comprehensive fire training available.
All our trainers are experienced firefighters themselves and have often found themselves in difficult and challenging situations. During the course, they will share with you the key understanding they have picked up during their careers and the knowledge about the causes of fire that have helped them stay safe. Course information will include:
Basic fire science
Understanding of team roles
Observational techniques and processes
Apparatus preparation, assessment and maintenance
Testing and fault reporting of breathing apparatus
The vast majority of the assessment will require you to be physical and engaged, though, and utilise the knowledge you have picked up to make quick, collaborative judgements about courses of action. These practical assessments will include:
Door entry techniques
Moving around with reduced visibility
Appropriate use of breathing apparatus
Gas cooling
Fire fighting tactics
Pump operation
Fire and gas observations
Search and rescue techniques
At the end of your assessment, you will have had the chance to tackle a fire yourself and formed a deep understanding of the mechanics of fire and its fuel sources. Due to the nature of the course, you must expect physical exertion and some uncomfortable scenarios. We also require you to have completed your first aid training in order to enrol.
Enrol Today in our Firefighting Course
As a health and safety course provider with a great number of clients from across all industries, we're proud to have become a national leader in training for fire fighting certification. Over the years, we've helped to train a great many firefighters and play our part in building a safer environment and extending understanding about fire throughout many sectors.
If you are interested in achieving your firefighting certificate, begin your enquiries today, as our course places can book up quickly. To get started, either send us a query via our online messaging service, an email or just give us a call on the number listed, and we'll take you through the firefighting course in more detail! Read Less