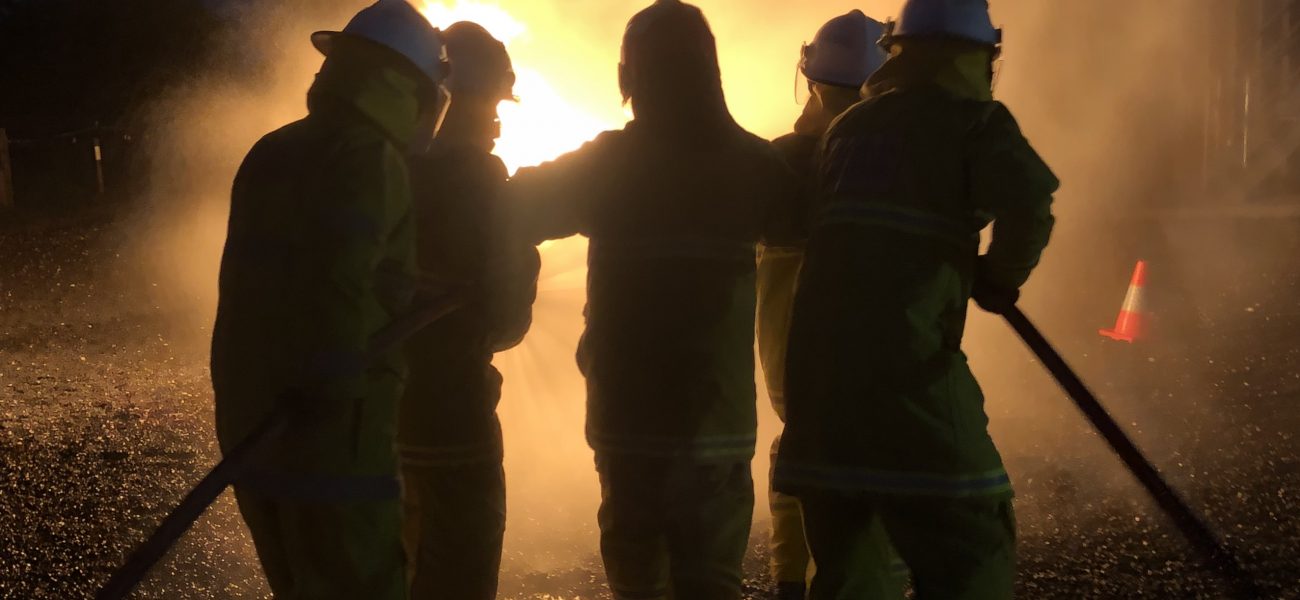 COURSE DETAILS
Diamond Protection Training RTO No. 32273 provides nationally accredited training in safety, first aid, firefighting and rescue. Training can be conducted on your site or at one of our training facilities
COURSE NAME:
RII30719 – Certificate III in Emergency Response and Rescue
NATIONAL UNITS OF COMPETENCY:
Block 1
HLTAID015 – Provide advanced resuscitation and oxygen therapy
HLTAID014 – Provide advanced first aid
Block 2
PUASAR024 – Undertake road crash rescue
PUASAR022 – Participate in a rescue operation
RIIRIS301E – Apply risk management processes
RIIWHS201E – Work safely and follow WHS policies and procedures
Block 3
PUASAR022 – Participate in a rescue operation
PUASAR032 – Undertake vertical rescue
Block 4
PUAFIR207 – Operate breathing apparatus open circuit
PUAFIR210 – Prevent injury
PUAFIR308 – Employ personal protection at a hazardous materials incident
PUAFIR324 – Render hazardous materials incidents safe
Block 5
PUASAR025 – Undertake confined space rescue
Block 6
RIIERR201E – Conduct fire team operations
PUAEQU001 – Prepare, maintain and test response equipment
RIIERR301E – Respond to work site incidents
RIICOM201D – Communicate in the workplace
COURSE OVERVIEW:
This qualification reflects the role of fire, rescue and response team members who are trained to respond to emergencies, undertake search and rescue, operate breathing apparatus and deal with hazardous and/or highly dangerous situations in a team environment. This qualification is delivered over 15 days in actual industrial environments utilising industry best practice methodologies, state of the art equipment and Trainers who are current industry professionals
TRAINEE MUST PROVIDE:
Transport
Lunch
Appropriate clothing, closed in footwear
PRE-REQUISITES
Be at least 15 years of age
Learners must have obtained this unit prior to enrolment to this training HLTAID011 – Provide First Aid is required as a pre-entry onto this training.
DURATION:
15 Days (0730hrs – 1700hrs)
or
Go at your own pace. Attend modules (blocks of 1-4 days) as your schedule allows. You have up to 12 months to complete all modules
ASSESSMENT:
Theory (60%) and practical (40%)
COURSE ENQUIRIES:
Diamond Protection E: bookings@diamondprotection.com
P: 07 4665 5785
WITHDRAWAL AND REFUND POLICY:
A non-refundable fee will be charged when attendance at a program is transferred and / or cancelled less than three working days before the program commences. No refund will be provided for non-attendance at a program without notice. Publicly available programs may be cancelled by Diamond when minimum participant numbers are not reached. Diamond will notify participants by telephone or email no later than three working days before the program is due to commence – a full refund will be given.
RTO
Diamond Protection Training. RTO Provider No: 32273
COURSE LOCATIONS
Chinchilla Queensland | On Client Site for Groups
Cert 3 in Mines Rescue Accreditation across Australia
There's little doubt that the mining, oil and gas industry is one of the most powerful and nationally significant sectors in Australia. They employ a huge cross-section of society in a number of different roles and can provide a fantastic contribution to the economy. But these industries can only function with a rigorous and intensive approach to health and safety.
Thankfully, most governing bodies value training in this area and none more so than the Cert 3 Mines Rescue. It's an important accreditation that provides delegates with the opportunity to understand and practice core processes of emergency response and rescue within the mining environment. Furthermore, trainees will gain an excellent insight into how to operate safely in the industry. Read More
Cert 3 Mines Rescue in Brisbane
All across Queensland and in Brisbane particularly, mining is a huge business and one of the five major industries for which the area is known. However, as lucrative and invaluable as it is to us as a community, it also has a reputation for some real danger. There is no way around the fact that working in a mine can be uncomfortable and potentially hazardous, which is why it is wise to ensure your staff are trained with high standards of safety.
That's why we offer the Cert 3 Mines Rescue in Brisbane. Every mining or mining associated business needs qualified individuals who know how to react to challenging situations and emergencies. And, crucially, they should be familiar with the policies and processes needed to avoid such challenges in the first place.
Achieve the Certificte III in Mines Rescue With Experienced Trainers Australia-wide
Our registered training organisation in Australia has been providing high-quality industrial safety training for years, and we are proud to have amassed a great team of trainers, all of whom have first-hand experience of emergency situations and are trained to the highest quality. In delivering our Cert 3 Mines Rescue course across Australia, our trainers offer understanding they have gained from high-pressure situations and are ideally placed to offer insights on risk management.
The Certificate III in Mine Emergency Response and Rescue Course offers a number of issues to study and outcomes. These cover:
Discussion of best practices, policies and procedures
Maintaining and monitoring safety and quality standards
Identification of hazardous materials and equipment
Rendering hazards safe
Applying risk management processes and procedures
How to communicate safety procedures effectively.
Following a study of these key areas, amongst others, your delegates will have gained a superb insight into the workings of an emergency operation and be ready to move onto our active element.
In addition to the study element, you will also have the chance to practice some real-world scenarios in practical training sessions. These can include:
Preparation of equipment for emergency response
Safe application of breathing apparatus
First aid, advanced first aid and Injury prevention
Control of emergencies and critical situations
Undertaking simulated vertical rescue training and confined space training.
Many of these situations require a certain amount of stamina, physical fitness and personal responsibility – along with working at height and in confined spaces, so consider your delegates carefully before booking. Once completed, however, trainees will have acquired a nationally recognised qualification and be ready to tackle real-life situations with the confidence required to keep things under control.
Book The Cert III in Mine Emergency Response & Rescue Course Anywhere in Australia Today
If you work in the mining industry or are contracted to a mining company, then it is worth taking this qualification into serious consideration, especially if you are responsible for health and safety at the site. As a leading provider of accredited healthy and safety programs, we are pleased to have offered this course to a great many of the biggest mining companies in the country. Take a look at some of our clients and case studies on our website.
To get your course booked or to find out more about our Cert 3 Mines Rescue cost, simply get in touch via our online messaging service or call today, and we'll take you through the course details. Read Less