COURSE DETAILS
Diamond Protection Training RTO No. 32273 provides nationally accredited training in safety, first aid, firefighting and rescue. Training can be conducted on your site or at one of our training facilities.
COURSE NAME
Vertical Rescue Training in Brisbane
NATIONAL UNITS OF COMPETENCY
PUASAR032 – Undertake Vertical Rescue
PUASAR022 – Participate In A Rescue Operation
RIIWHS204E – Work Safely at Heights
COURSE OVERVIEW
Our nationally accredited Vertical Rescue Course in Brisbane is designed for personnel who may be required to perform rope rescues to rescue injured personnel. This training course is taught by experienced emergency services instructors who will perform rescue scenarios that are relevant to our clients sites. This training course is very 'hands on' with 75% of the time being 'on ropes' and performing rescue scenarios.
Various types of equipment can be covered depending on the complexity of the types of rescue methods applicable at the site. Training and course subjects will be completely tailored to the requirements of the worksite. Capabilities / Course Subjects are listed across. Following the training course, all competent personnel shall be capable of responding and controlling various on-site rope rescue emergencies.
SUBJECTS
AS4488 and AS1891.4
Lowering & Raising Systems
Height Regulations
Stretcher Escorting & Patient
Software Theory: Harness, Ropes handling etc.
'Pick Off Rescues'
Hardware Theory
Safety Officer & Team Leader
Life Rescue Knots & Hitches
Roles & Responsibilities
Anchor Points / Anchor Systems
Belay Systems & Climbing Skills
Rappelling Skills
Decline Traverse's (Optional)
Line Ascension Skills
Tyrolean Traverses's (Optional)
Rescue Team Ethos & Ideals
TRAINEE MUST PROVIDE
Transport
Lunch
Appropriate clothing, closed in footwear
PRE-REQUISITES
Participants must have be valid in HLTAID011 – Provide First Aid in Brisbane is required to be eligible for entry to this training course
Be at least 15 years of age
DURATION
4 days
Start – 0730 – Finish – 1700 (extra time may be added for reassessment of students if required)
ASSESSMENT
Theory (25%) and practical (75%)
COURSE ENQUIRIES
Diamond Protection E: bookings@diamondprotection.com
P: 07 4665 5785
WITHDRAWAL AND REFUND POLICY
A non-refundable fee will be charged when attendance at a program is transferred and / or cancelled less than three working days before the program commences. No refund will be provided for non-attendance at a program without notice. Publicly available programs may be cancelled by Diamond when minimum participant numbers are not reached. Diamond will notify participants by telephone or email no later than three working days before the program is due to commence – a full refund will be given.
RTO
Diamond Protection Training. RTO Provider No: 32273
Why Training for Vertical Rescue in Brisbane is Necessary
Emergences can't be predicted and accidents sometimes happen in the most awkward of places. These apply to people who work at height and so occur in high locations that are difficult to access.
Our vertical rescue course in Brisbane will provide the necessary training to deal with these tricky situations. It's intended for members of emergency response teams and anyone who's likely to be required to respond to workplace incidents in high places. Read More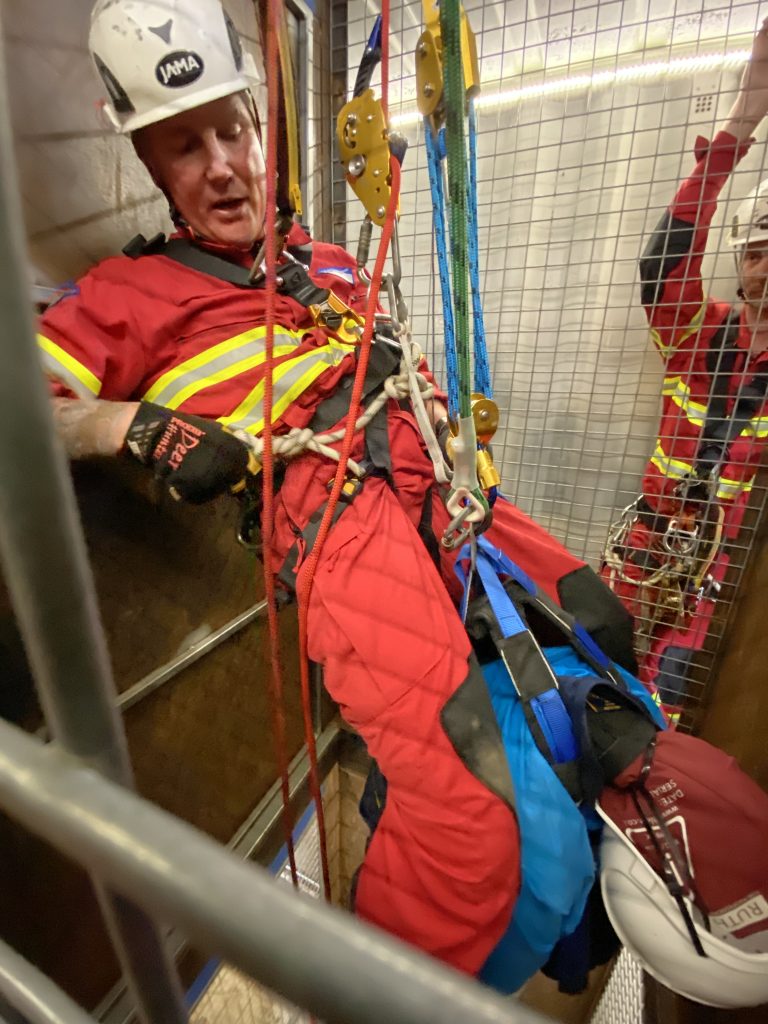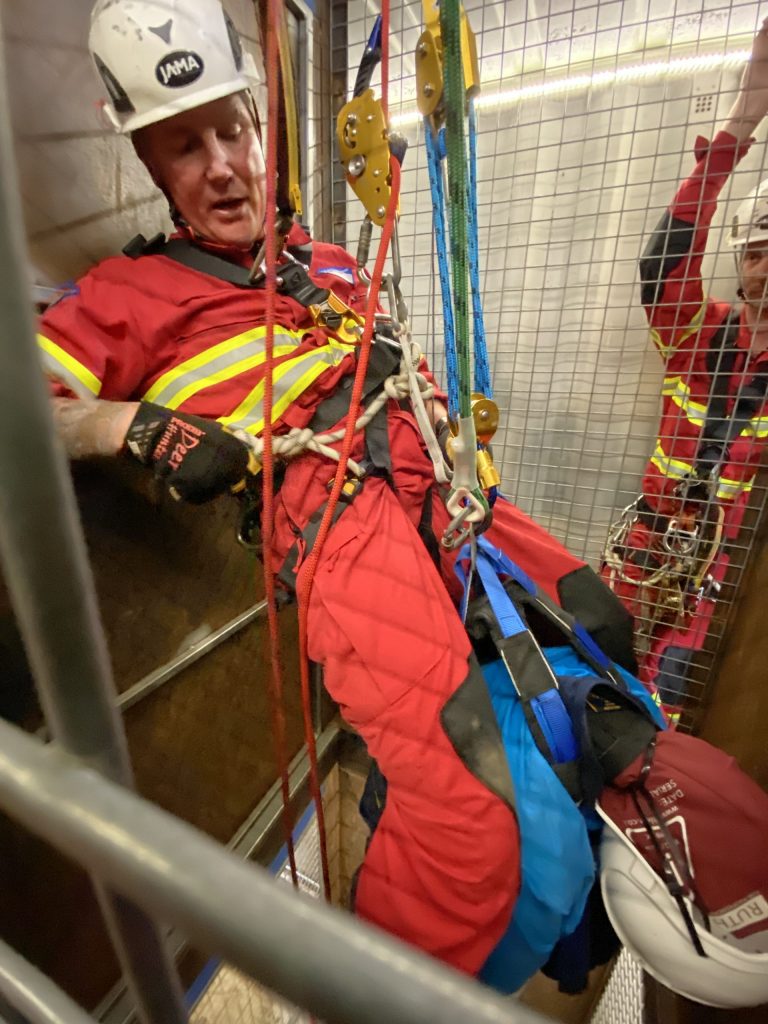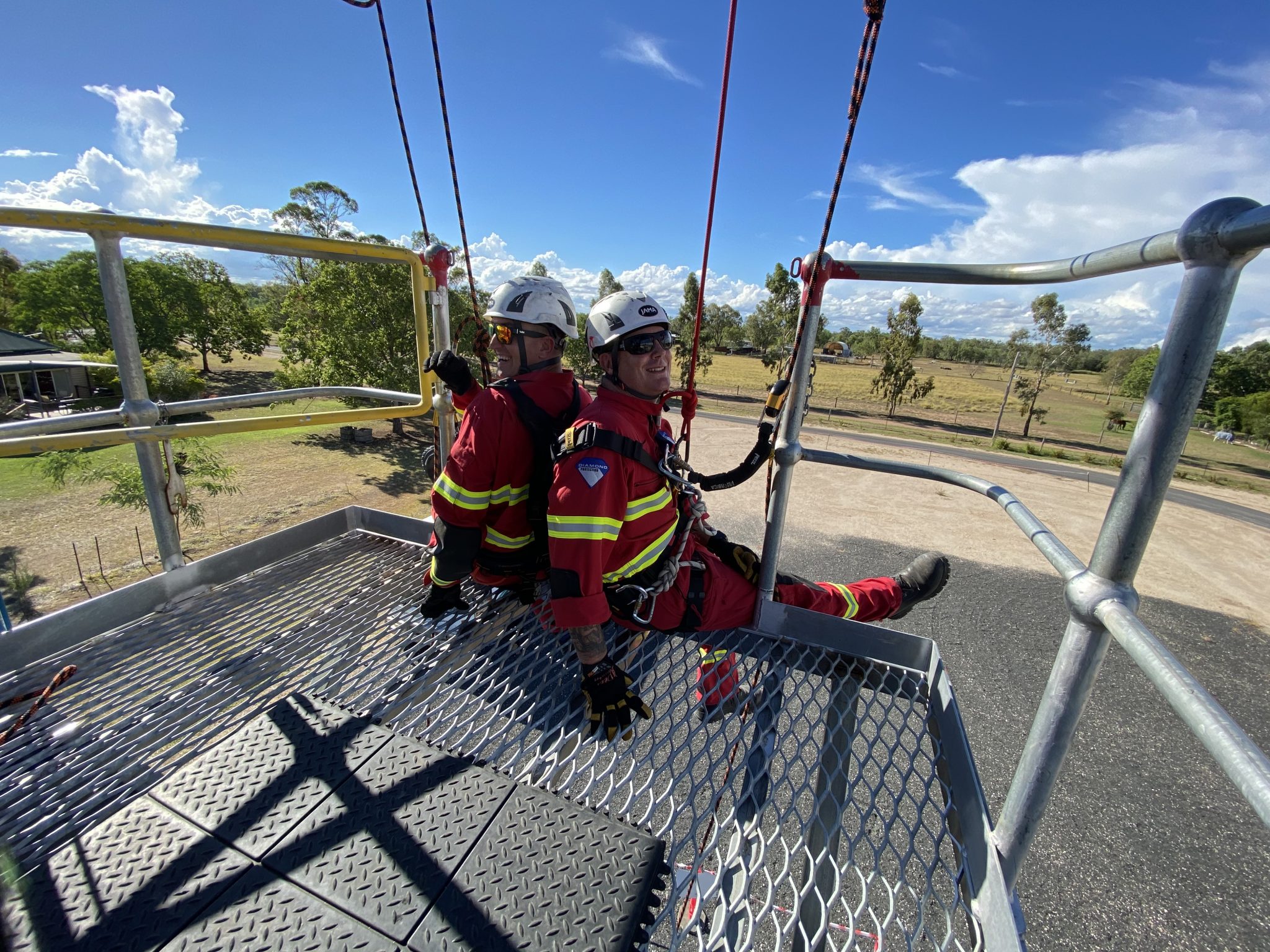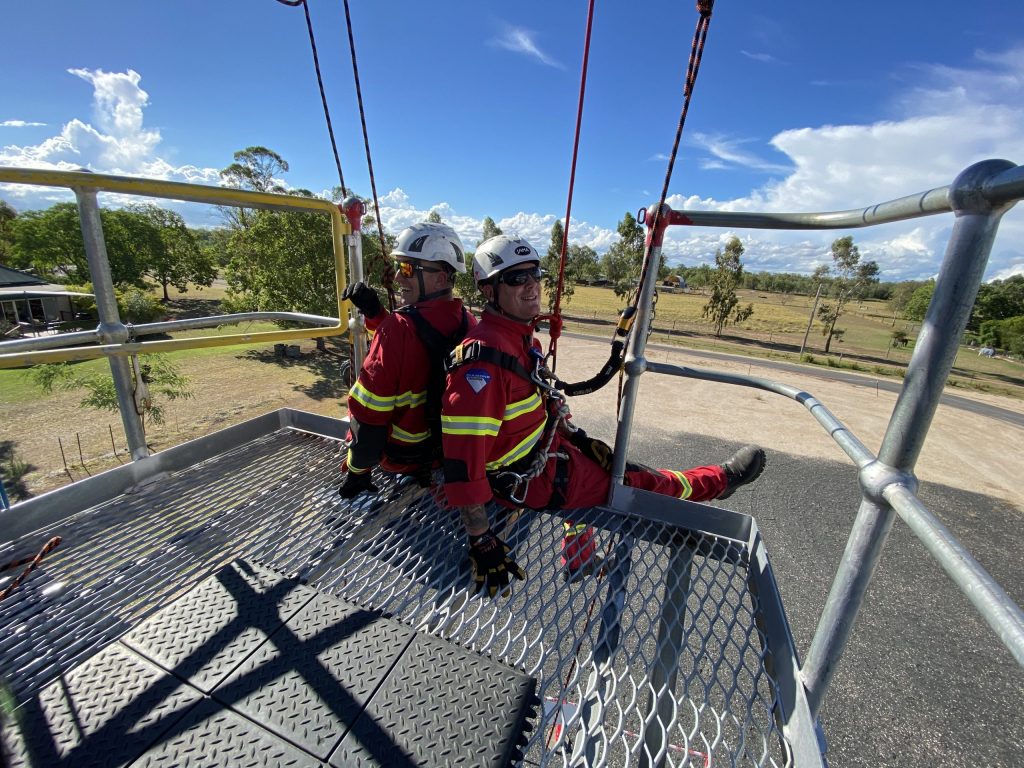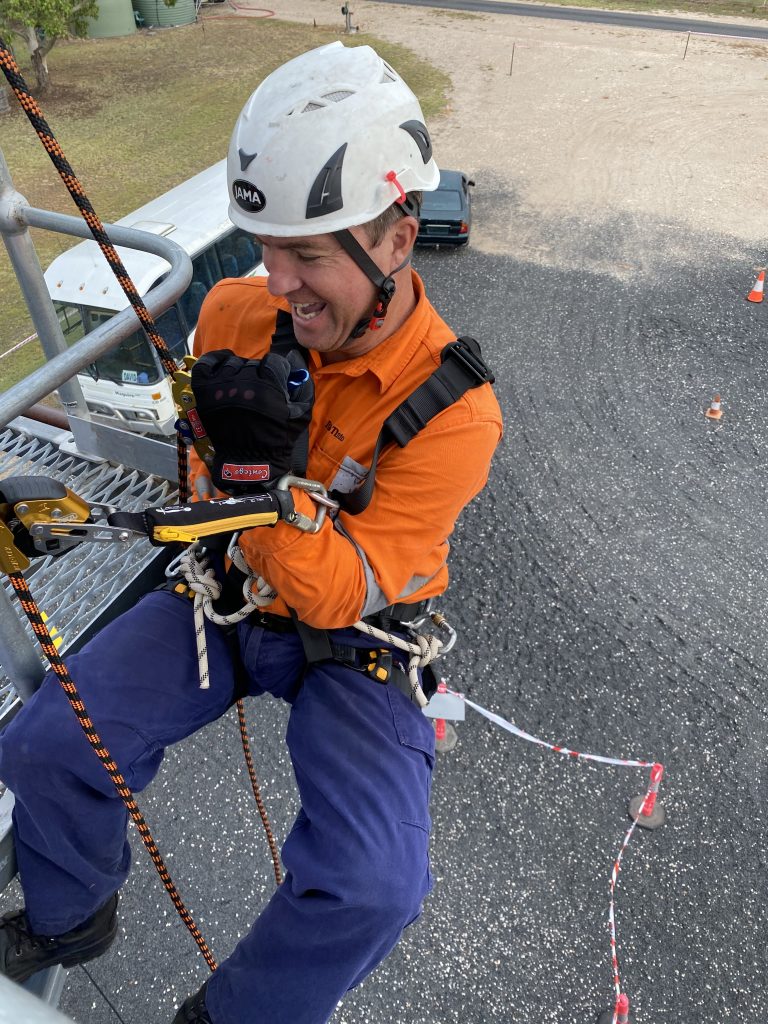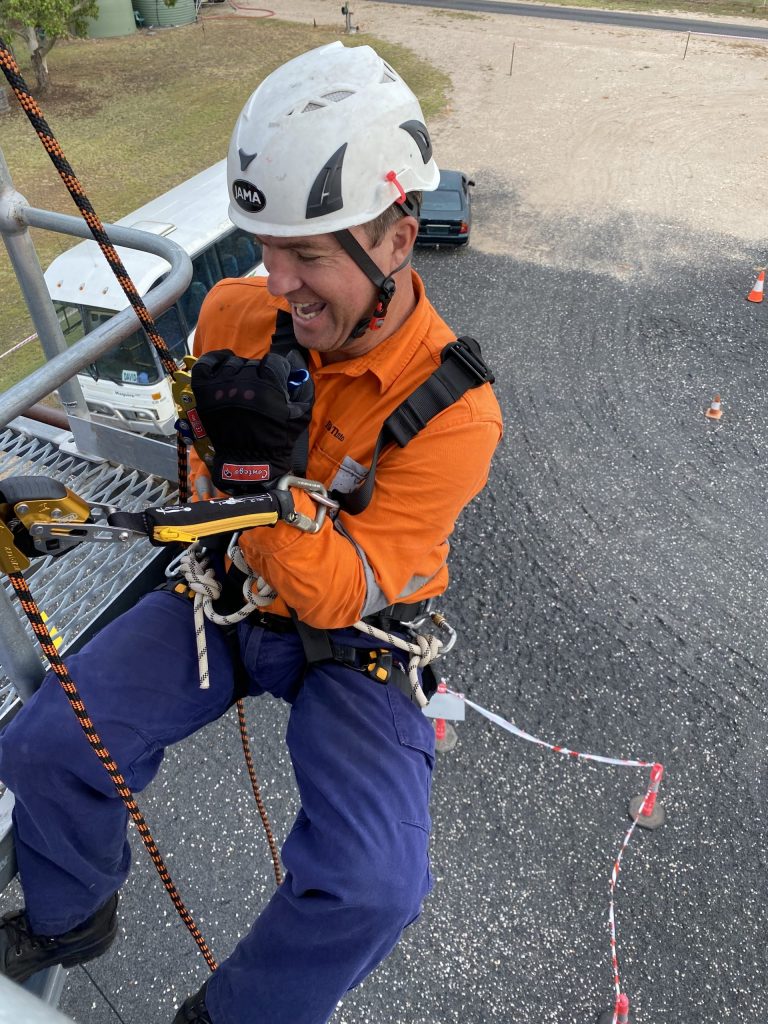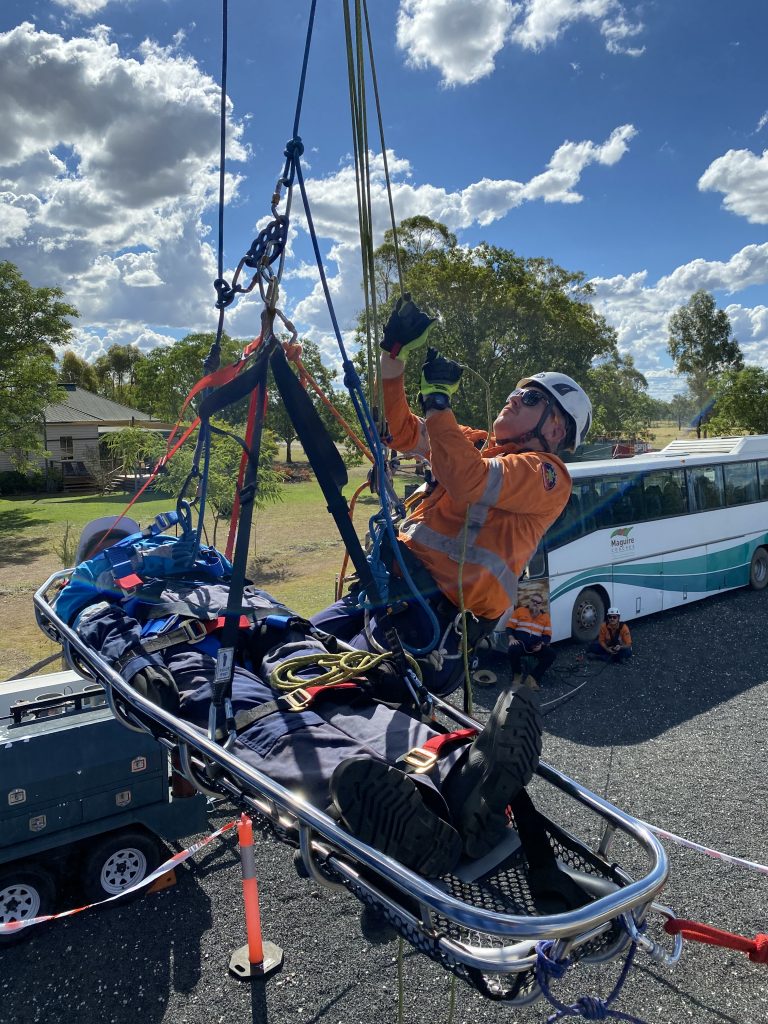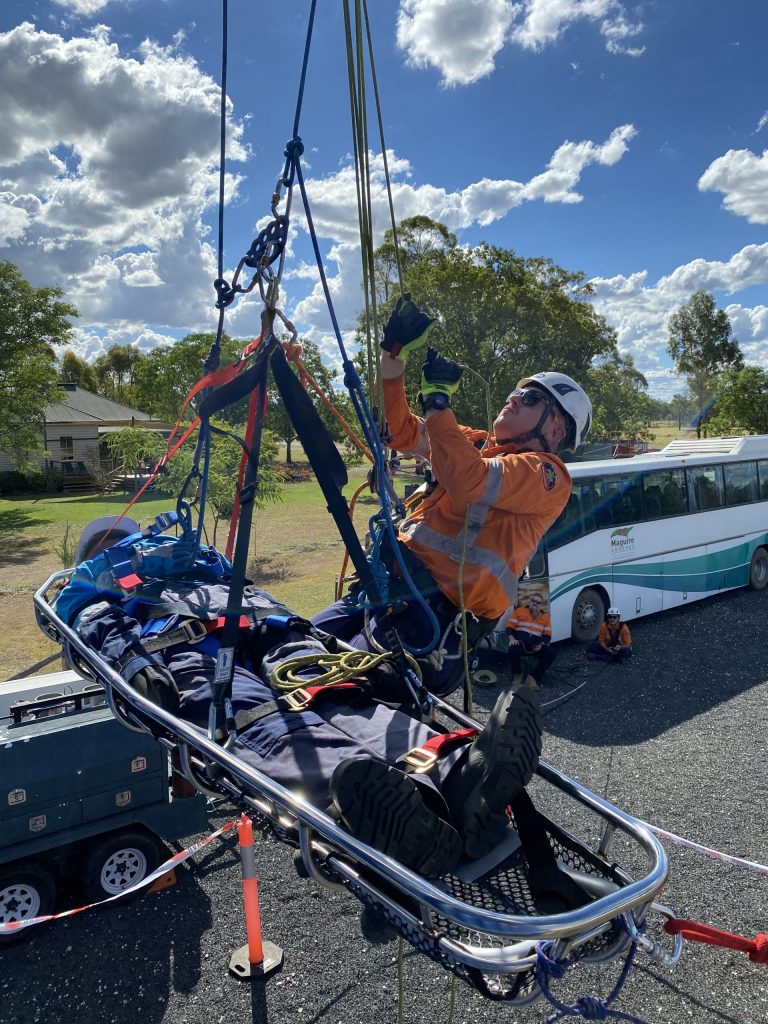 Vertical Rescue Course Content & Features
Undertaking rescues at height isn't something that everyone can accomplish and so our Brisbane's vertical rescue training course will provide the necessary skills and knowledge. It covers:
software and hardware knowledge for all the equipment you will use
a description of the compliance requirements for access and fall arrest systems plus other equipment so you can stay legal
the effective use of knots and hitches for safe rescue
how to use anchor systems and points
dealing with suspension trauma
line ascension and rappelling skills, abseiling and, optionally, climbing skills, belay systems, decline traverses and Tyrolean traverses
using lowering and raising systems
how to prepare for, perform and successfully conclude a vertical rescue
ethos and ideals for rescue teams
handling patients and escorting stretchers
the roles and responsibilities of team leaders and safety officers.
Since working at height occurs in various types of industries and each can differ, we can customise each group vertical rescue course in Brisbane so it is entirely appropriate for your particular location. This ensures everyone receives exactly the training they need.
Appropriate Vertical Rescue Training across Brisbane for Suitable People
Climbing ropes and undertaking rescues at height is not something everyone can accomplish. Accordingly, only people who are suitable for the tasks should attend our course. They need to:
have a good level of fitness because a proportion of the training involves very physical activities — climbing ropes and towers, for example
have a good head for heights since some periods will be spent on ropes and hanging in harnesses
be strong enough to climb ropes and lift heavy weights
have some knowledge of safety and rescue, such as basic first aid, the ability to conduct risk assessments and to identify risk hazards
be appropriately attired, with long trousers, long sleeves and full shoes
have sufficient language, literacy and numeracy skills to be able to understand and complete the course successfully.
We will provide all the equipment required for the course, including ropes, harnesses, ascenders and descenders. Participants can, however, bring their own equipment if they are familiar with it and will feel more comfortable.
Successful attendees will receive a Statement of Attainment —
PUASAR032 – Undertake Vertical Rescue
PUASAR022 – Participate In A Rescue Operation
RIIWHS204E – Work Safely at Heights training. This is nationally recognised under the Australian Qualifications Framework.
The course is provided by experienced instructors from our registered training organisation in Australia and is designed to be relevant for many industries where working at height is necessary. It will cover many theoretical and practical scenarios that will equip all participants with the skills and knowledge to undertake vertical rescues, quickly, efficiently and with minimum risk. Read Less