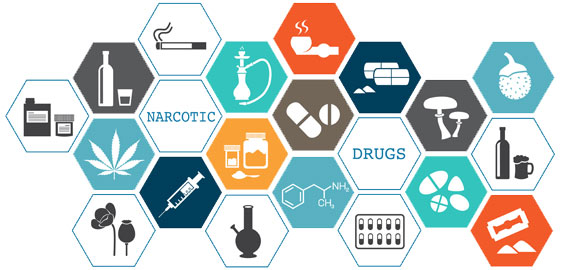 | | | | | | | |
| --- | --- | --- | --- | --- | --- | --- |
| Name | Date | Time | Location | Available Spaces | Cost | |
| Collect specimens for drugs of abuse testing | 26 October 2023 | 08:00 am - 04:00 pm | Chinchilla QLD | 8 | $600.00 | |
Book Your HLTPAT005 Drug & Alcohol Testing Course
Introduction: Welcome to the booking page for our HLTPAT005 Drug & Alcohol Testing Course! We are dedicated to providing comprehensive training in drug and alcohol testing to help you excel in your career and contribute to a safer workplace. This course is designed to equip you with the knowledge and skills required to conduct accurate and reliable drug and alcohol tests in compliance with industry standards and regulations.
Course Overview: Our HLTPAT005 Drug & Alcohol Testing Course is suitable for individuals seeking to become qualified drug and alcohol testing technicians, workplace supervisors, or professionals responsible for maintaining a safe work environment. This course covers essential topics, including:
Understanding Drug and Alcohol Testing: Learn about the significance of drug and alcohol testing in various industries, its legal implications, and its impact on workplace safety.
Testing Procedures: Gain hands-on experience in conducting drug and alcohol tests, including specimen collection, handling, and documentation.
Equipment Usage: Familiarize yourself with the latest testing equipment and technologies to ensure accurate and reliable results.
Legal and Ethical Considerations: Understand the legal and ethical aspects of drug and alcohol testing, including privacy and confidentiality issues.
Interpreting Results: Learn how to interpret test results and make appropriate recommendations based on findings.
Why Choose Our Course?
Expert Instructors: Our experienced instructors are industry professionals who bring real-world expertise to the classroom.
Interactive Learning: Engage in practical exercises, case studies, and group discussions to enhance your learning experience.
Comprehensive Resources: Access to course materials, reference guides, and resources to support your learning journey.
Certification: Upon successful completion, receive a nationally recognized HLTPAT005 Drug & Alcohol Testing Course certificate.
Job Opportunities: Boost your career prospects with a valuable qualification in drug and alcohol testing.
Flexible Scheduling: Choose from a range of course dates and locations to suit your convenience.
Booking Your Course:
To secure your spot in our HLTPAT005 Drug & Alcohol Testing Course, please follow these simple steps:
Select a Course Date: Browse through our available course dates and choose the one that fits your schedule.
Fill Out the Booking Form: Click on the preferred course date, and you'll be directed to a booking form. Fill in your details, including your name, contact information, and any special requests.
Payment: Make a secure online payment to confirm your booking. We accept various payment methods for your convenience.
Confirmation: Once your booking is complete, you will receive a confirmation email with all the course details, including the venue address, course materials, and any prerequisites.
Contact Us: If you have any questions or need further assistance with your booking, please don't hesitate to contact our friendly support team. We are here to help you on your journey to becoming a certified drug and alcohol testing professional.
Conclusion: Invest in your future and workplace safety by enrolling in our HLTPAT005 Drug & Alcohol Testing Course. Join a community of professionals dedicated to ensuring a safe and drug-free workplace. Book your course today and take the first step toward a rewarding career in drug and alcohol testing. We look forward to welcoming you to our class!